Welcome to Rainbows Class
Class Teacher : Miss Howland
Teaching Assistant : Miss Martin and Mrs Storey
Come and take a look around our learning environment !
Phonics Time- Rainbows Class are amazing at quick writing the phonemes s,a,t,p,i,n.
Forest School - Matching Autumn leaves to colour charts - This was great fun trying to find a leaf of every colour!
This Term we have started doing Mighty Muscles Time to develop our gross and fine motor skills for writing.
Term 2 - Revisiting 'The Little Red Hen' and learning about the Festival of Light, Diwali !
Some of our amazing learning from Term 1.
Hello Rainbows Class! This is our class bear called Rainbow. He's a little shy but I'm sure you will help him grow in confidence and become firm friends. He enjoys learning, exploring and finding out too!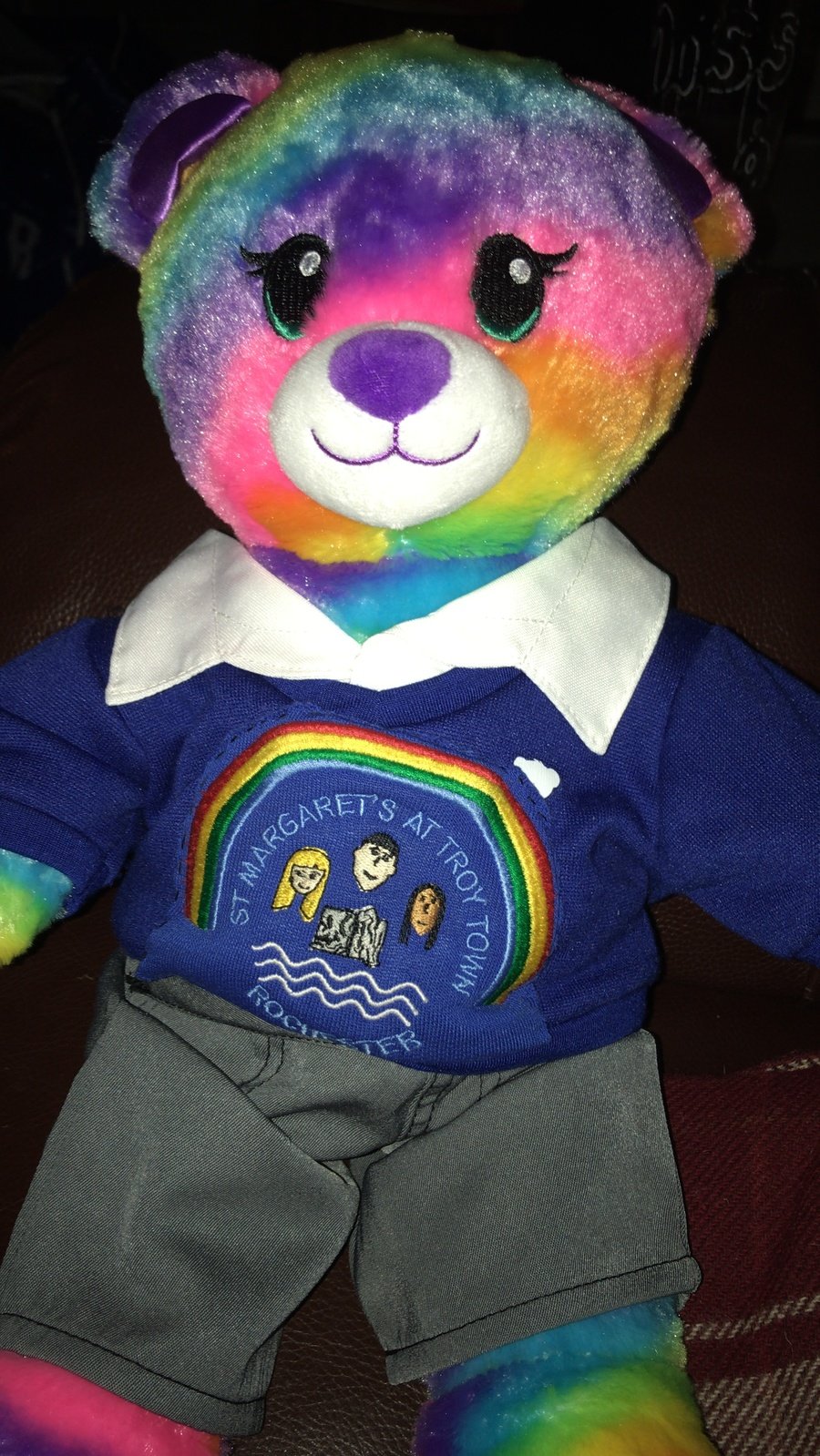 Here is just some of the amazing learning through play the children have been doing!
Loose Parts Play - The children have been displaying their creativity through using these...
Writing Patterns to develop our letter formation skills.
Forest School - Leaf printing with calico and tools. Using leaves that we found in the wild area we used the tools to make perfect prints of them.