Good morning Sunbeams! I hope you've had a great weekend and you are ready for some more learning! Please continue to show me your learning on our class padlet, or email me at sunbeams@smatt.medway.sch.uk I love seeing what you are doing at home. Have a good week!
Brown Bear, Brown Bear, What do you see?
The text in this story is very repetitive. Maybe you can have a go at reading along with me. Can you remember which animal is next before you turn the page?
Don't forget to draw, paint or create your own animal for our class book. You can make them whatever colour you like! Do you like my blue rabbit?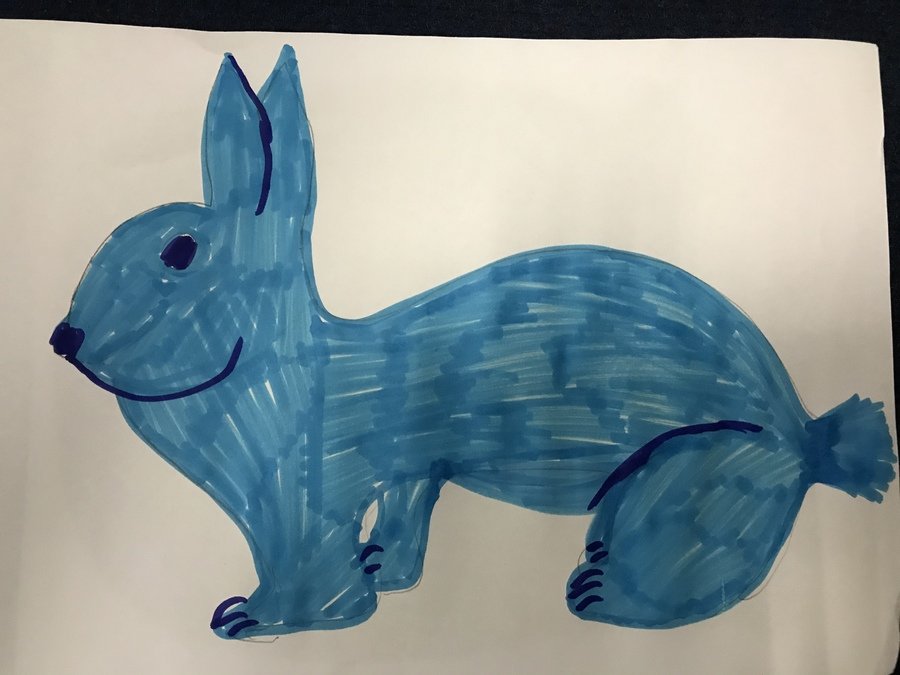 You have all been learning to write your name at school and I would love you to keep practicing at home. Can you have a go at writing your name somewhere unusual? I've written mine in flour! You could use a paintbrush and some water to write it on a fence or write it in some shaving foam! Remember that the first letter is a capital and the other letters should be lower case. Ask your grown up to write it for you to copy and feel free to concentrate on one letter at a time. For those of you who can write your name, have a go at making your letters even better. I've added a letter formation sheet to help you.
Don't worry if you find it tricky, you can enjoy making patterns instead. Can you draw lots of circles or make lots of lines? This will help you when you are ready to write.
Phonics!
Here are Evie and Dodge for our next sound - 'a'.
In Phase 1 phonics we do a lot of listening and talking about the 'sounds' we hear around us. This week I would like you to think about the sounds that the animals in our book make. You could use your computer to explore the sounds and have a go at making them yourself.
Maybe you could make a mask of one of the animals in the story. You could get into character and think about how your animal would speak!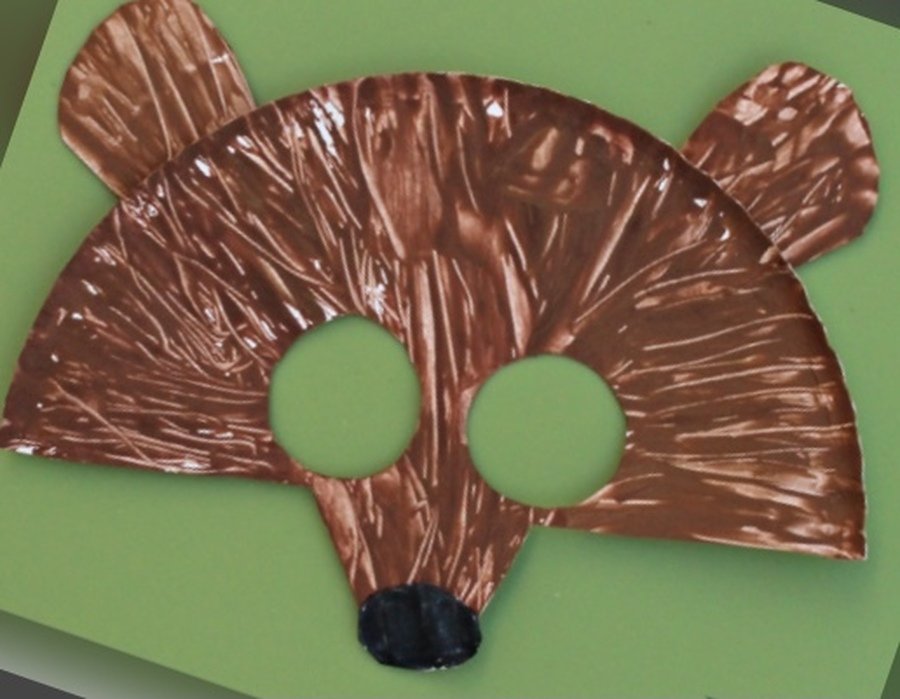 Let's get outside!
I've made a scavenger hunt for you to do on a walk this week. I would like you to find something for each of the colours in our story. I can't wait to see what you find. Please either upload your completed hunt or a photo of you looking for colours on your walk. If you are not able to get outside, you could do this in your home.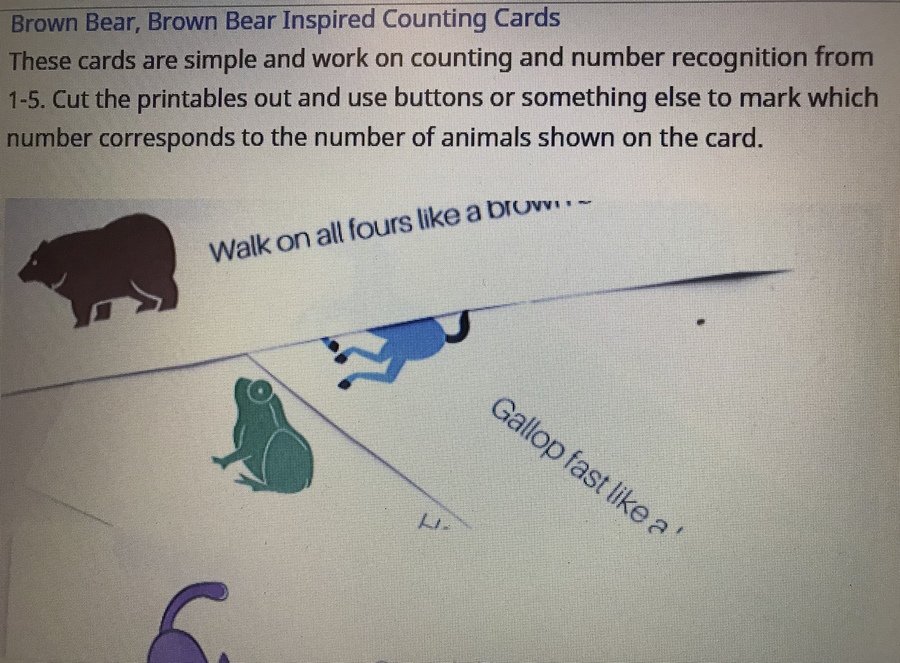 Can you remember all of the animals in the story? Think about how each of them move around. Can you move like them too? If you print out the document above, you use could use the phrases such as 'jump like a frog' to help you. Please send me some photos of you having a go so I can add them to our class book.
Dough Gym - Keep those muscles moving!
I miss doing our dough gym together but here is a great 'Rumble in the Jungle' session you can try at home. You could make or buy some dough to use or even use a sponge or some scrunched up paper.
In the winter, birds find it hard to find the food they would normally eat, such as worms and other insects. Let's give them a helping hand. Here are some ideas for making a bird feeder for your garden, on your balcony or even on a tree in the woods. Have fun making them, I'll make one too and show you on the padlet. I'd love to see yours too!
Click on the image above for some ideas.
Here is another Go Noodle for you to try. I think you'll love this one!
Here are some examples or fine and gross motor skills for you to try at home. This is really important to keep muscles moving. Let me know how you get on.