The National Curriculum for Computing is split into three different parts: Information Technology, Digital Literacy and Computer Science.
.
1) Computer science helps children to understand how computers and networks work. It gives children the opportunity to learn basic computer programming.
2) Information technology involves using computers for functional purposes, such as collecting and presenting information, or using search engines.
3) Digital literacy is about using technology in safe and responsible ways, such as recognising the range of advantages it has for collaboration and communication.
At SMATT we follow the 'Switched On Computing' scheme. The scheme is excellent as it is written for the latest Computing Curriculum. Below are the things that we teach the children in EYFS, KS1 and KS2.
EYFS
Technology
Children recognise that a range of technology is used in places such as homes and schools.

They select and use technology for particular purposes.
KS1
Computer Science
Understand what algorithms are; how they are implemented as programs on digital devices; and that programs execute by following precise and unambiguous instructions.

Create and debug simple programs.

Use logical reasoning to predict the behaviour of simple programs.
Information Technology
Use technology purposefully to create, organise, store, manipulate and retrieve digital content.
Digital Literacy
Recognise common uses of information technology beyond school.

Use technology safely and respectfully, keeping personal information private; identify where to go for help and support when they have concerns about content or contact on the internet or other online technologies.
KS2
Computer Science
Design, write and debug programs that accomplish specific goals, including controlling or simulating physical systems; solve problems by decomposing them into smaller parts.

Use sequence, selection, and repetition in programs; work with variables and various forms of input and output.

Use logical reasoning to explain how some simple algorithms work and to detect and correct errors in algorithms and programs.

Understand computer networks including the internet; how they can provide multiple services, such as the World Wide Web.

Appreciate how [search] results are selected and ranked.
Information Technology
Use search technologies effectively.

Select, use and combine a variety of software (including internet services) on a range of digital devices to design and create a range of programs, systems and content that accomplish given goals, including collecting, analysing, evaluating and presenting data and information.
Digital Literacy
Understand the opportunities [networks] offer for communication and collaboration.

Be discerning in evaluating digital content.

Use technology safely, respectfully and responsibly; recognise acceptable/unacceptable behaviour; identify a range of ways to report concerns about content and contact.
********************************************
Useful Links

EYFS
Animal Webcams - These are live animal webcams of different animals such as a lion, giant panda and an elephant for children to look at and discuss with you.
KS1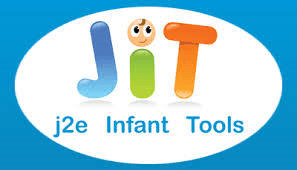 J2E Infant Tools -

This KS1

online infant toolkit includes the following features: w

ord

processing, a

nimation, g

raphing, p

ainting, p

ictogram and t

urtle

control.

The tools on this website relate to Digital Literacy and Computer Science.

Busy Things - This KS1 resource has a range of interactive games that relate to all three strands of the National Curriculum.
KS2
Google for Education

- This KS2 resource has a combination of creative tools (Google drive, Google Docs, Google Slides, Google Sheets, Google Forms)

related to Information Technology and Digital Literacy.

Just2Easy - This KS2 resource has a collection of online educational tools to engage, motive and inspire children. It

can be used to create, edit, style, save, share, publish, blog, vote and review.

Text, graphics, animations, sounds, videos and embedded objects are just a few of the tools related to Digital Literacy and Computer Science.

.

Scratch - This is an online resource that allows children to imagine, program and share. It is a free website where children can create their own interactive stories, games and animations.
As this tool is good for teaching children coding it relates mainly to Computer Science.