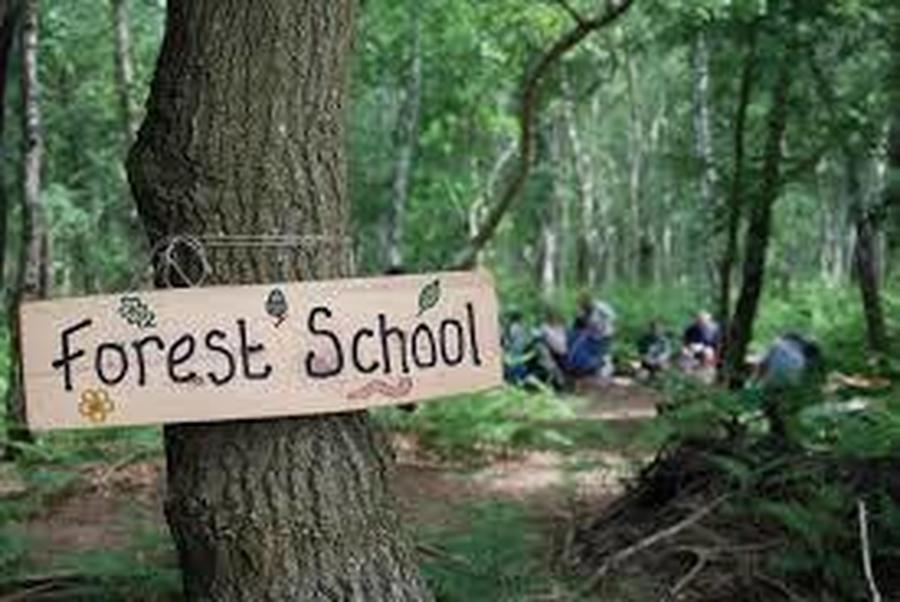 •
The setting is not the usual one. Whether it is actually in a wood…or in an outdoor area, it is defined as Forest School because it is where Forest School rules apply, not those of the setting that the children have come from.
•The Forest School is made as safe as it is reasonably possible, in order to facilitate children's risk-taking.
•Forest School happens over time…most experienced forest school leaders recommend blocks of ten weeks…children who are given longer opportunities to participate in Forest School sessions exhibit play and focus that is progressively deeper and more meaningful, and the benefits can be felt when they are back in their usual environments.
•There is no such thing as bad weather, only bad clothing. The only time it is unsafe to go into the woods is in high winds.
•The learning is play-based and, as far as possible, child-initiated and child-led. Forest school is about an internal process of holistic development, something that is difficult to achieve in a busy classroom, indoor or out.
•The blocks and the sessions have beginnings and ends…each session has its rituals at the beginning and end to signal the difference and specialness of Forest School.
•Where possible staff are trained (Miss Howland, Level 3 Forest School Leader)
Why is Forest School so positive to our Personal, Social and Emotional Development?
Forest School Promotes...
Confidence and independence grows in the natural environment giving a sense of success and self-esteem.

Development of relationships with other children and adults.

Adaptation to new situations, trying new activities and openness to experiences.

Children can become more motivated to use extensive language and vocabulary for different contexts and questions become more specific.

Physical development- enhanced stamina, gross and fine motor skills

6 key thinking and learning skills of enquiry, hypothesis, information processing, decision making, communication and vocabulary, review and evaluation are experienced regularly.

Children's attitudes to outdoors changes, respect for the environment begins to develop and they want to spend time in the great outdoors.
Guidelines for Forest School
Risk assessment of all activities is required, formal risk assessment for grounds sweep and of activities that require extra care, for example whittling, use of tools, etc.

Create firm boundaries using appropriate games and information for the group,

Establish rules for safe behaviour using games when appropriate,

Activities should be planned from the children's perspective,

Activities need to be small and simple

Objectives and goals should be achievable and attainable

The process of an activity is most important as the completed activity is only a product.

Flexibility is essential and observations of the children during processes need to be learned from and may have to be changed,

All activities can be adapted to be age specific.