School dinner menu week beginning 14th June
School dinner menu week beginning 14th June
10 June 2021 (by K Wills (kwillis))
Please see below for the hot school dinner options for next week: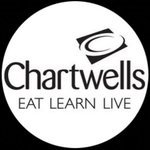 Monday
Chinese Veggie Noodles or Margarita Pizza.
Tuesday
Sausage and Mash or Quorn Bolognese.
Wednesday
Roast Turkey or Country Vegetable Pie.
Thursday
Pasta Bolognese or Mild Bean Chilli
Friday
Golden Fish Fingers or Beany Burger with chips.
School packed lunches will still be available every day with a choice of a ham, cheese or a tuna sandwich, as well as a choice of jacket potatoes with fillings.
All school dinners cost £1.96 unless your child is entitled to free school meals this includes all children in Rainbows (Reception), Red Class (Year 1) and Orange Class (Year 2).