Strood Academy Admissions September 2022 Information for Parents/Carers in Year 5
Strood Academy Admissions September 2022 Information for Parents/Carers in Year 5
16 June 2021 (by K Wills (kwillis))
Strood Academy Admissions September 2022 Information for Parents/Carers in Year 5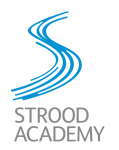 You may be aware that Strood Academy operates a Fair Banding system where all students who wish to apply to the Academy will be required to take a test, this is the case, even if they have siblings in the school already. All the information regarding the test can be found on the Academy website and also on Medway Council's website under Schools and Education.
This is not a pass/fail test, but a test to tell the Academy what ability band the child should be placed in, should they gain a place at the Academy. It is a GL Assessment Cognitive Ability test.
The test dates for current Year 5 students are Saturday 11 September, Wednesday 6 October or Saturday 9 October 2021.
A registration form must be completed in order to register for the test. Registration can be completed on their website in the admissions section. Due to the current COVID-19 situation these dates may be subject to change.
Please use the link below to register:
https://docs.google.com/forms/d/1MOMvLxH0rwPrOvQmvhPzykGHqmaDlvINlGURAHxGP0U/viewform?edit_requested=true