School dinner menu for the week beginning Monday 13th September
School dinner menu for the week beginning Monday 13th September
10 September 2021 (by K Wills (kwillis))
Please see below for the hot school dinner options for next week: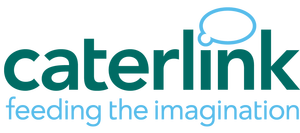 Monday
Vegetarian Tortilla Stack with Rice or Meatball's in Tomato Sauce with Pasta
Tuesday
Sausage Roll with Tomato Sauce and Wedges or Shepherdess Pie with Gravy
Wednesday
Roast Turkey or Roasted Quorn Fillet
Thursday
Beef Lasagne with Garlic Bread or Wholemeal Vegetable Pasta Bake with Garlic Bread
Friday
Fish Fingers with Chip and Tomato Sauce or Cheese and Tomato Wholemeal Quiche with Chips
School packed lunches will still be available every day with a choice of a ham, cheese or a tuna sandwich, as well as a choice of jacket potatoes with fillings.
Please note that universal school dinners are free for all children in the infants (Foundation Stage and Key Stage One). Children in the juniors (Key Stage Two) unless they are entitled to a free school meal need to pay for their meals.