After School Clubs for Term 2
After School Clubs for Term 2
18 October 2019 (by K Wills (kwillis))
A confirmation slip will be going home tonight with your child/ren if you have requested club places for Term 2.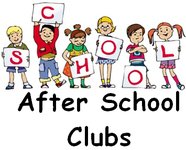 Thank you to everyone who completed the club form for Term 2 and returned it to school.
We have now processed all requests and your child is bringing home a slip today confirming their place in the club/s you requested for your information.
Just a reminder that clubs will begin the first day back of Term 2 on Monday 28th October 2019.
The format will remain the same. Clubs will begin straight after school at 3:15pm and children will receive a drink and a biscuit before their club ends at 4:30pm where children need to be collected from the main school hall via the Man of Kent Gate.
Clubs continue to prove to be popular and we thank you for your ongoing support.